Across the country and around the world, healthcare organizations are feeling the winds of change. Political, restructuring, budgetary, regulatory breezes all blow in different waves of change to our daily tasks as healthcare professionals that impact us. Often I think of how as a child I feared change. Whether it was moving to a new town, getting introduced to a new teacher, meeting new classmates, it wasn't long until I realized the opportunity that change afforded me. Then I wondered why I had spent so much energy on fear.
One of the biggest cheerleaders for change in my life is my mother who believes the reality of change is acceptance. Before you can turn the corner for true change, you must accept the components of whatever is changing. Many of us have planned, taught, and worked with ICD-10 to the point of acceptance and we now are beginning to reap some of the rewards of specificity in reporting service line disease processes.
The Official Coding Guidelines implemented October 1, 2016, reiterated in Coding Clinic 4th Quarter 2016, included some changes that cannot be overwritten by facility-specific policy and warrant a closer look.
Zika virus infections (A92.5 Zika virus disease) requires the provider to document a confirmation statement that the patient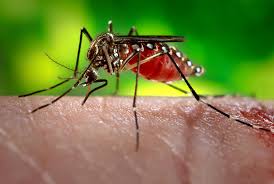 has a Zika virus infection. Possible, probable, suspected, terminology does not apply. Much like HIV that must be confirmed before coding, avian flu must be confirmed before coding, so now is true for Zika virus infection. Lots of people are being tested for such viruses, but only those confirmed by the provider are coded. Non-confirmed cases may be coded to Z20.828 Contact with and suspected exposure to other viral communicable diseases.
Reminders:
84 long term use of oral hypoglycemic drugs
- or I51.4- - I51.9 included in the I11 category of hypertensive heart disease
Use additional code from category I50 heart failure for the type of heart failure
Sequence according to the circumstances of admission/encounter
I12 category represents Hypertensive CKD
Use additional code from category N18 for the stage of CKD
I16 hypertensive crisis (urgency, emergency), category I10 – I15 also
STEMI/NSTEMI meeting secondary diagnosis criteria may be assigned within 4 weeks of the diagnosis when readmitted or transferred
Pressure ulcers that heal during a visit, assign the code of site/stage upon admission
Evolving pressure ulcers, assign one code for site and stage on admission (POA Y) and another code for site and stage for the same ulcer that progressed during the stay ( POA N)
Assign O09 supervision of high-risk pregnancy only during the prenatal period, if there are no applicable complication codes from Chapter 15, O80 is assigned
Assign the reason that prompted the admission when delivery occurs as the PDX
When multiple conditions are present at the time of admission on a delivery encounter; assign the PDX as the one that relates to the delivery.
Observation and evaluation of newborns for a suspected condition is not found assign Z05 (ie. Ruled out sepsis)
Poisoning when the intent is not known defaults to accidental intent, only assign undetermined when the documentation specifies the intent cannot be determined
Category Z3A is only applicable to deliveries, not applicable for abortion, termination of pregnancy, or postpartum conditions.
A condition that the entire code component is not POA, is assigned N, (acute exacerbation of COPD, however, the exacerbation occurred on day three of the hospital stay) The COPD was POA, however, the exacerbation was POA = N so the code is assigned POA = N
The more we revisit these changes and put them into practice, the easier the changes are to accept and soon they become the new reality. As we approach the season that reminds us to be thankful for all our blessings, let us appreciate the opportunities that change presents and work together to be the very best we can be.
---
About the Author
Marie Thomas holds a Masters in Healthcare Administration from Pfeiffer University, Charlotte, NC, and a Bachelor of Science in Healthcare Administration from Pfeiffer University. Marie has furthered her career education by becoming an AHIMA-Approved ICD-10-CM/PCS Trainer and Ambassador as well as earning the RHIT, CCS, CCDS, and CPC-H credentials. For more information please email us at contact@eclathealth.com